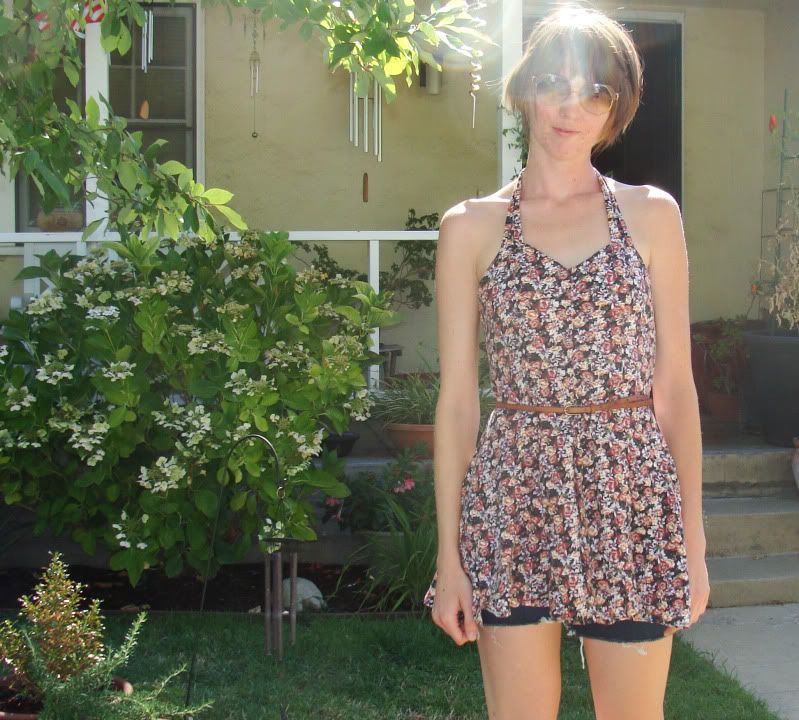 this week i've been overcome by my new-found love for 90s floral prints and the cute little mini-dresses they adorn. i bought this halter dress for the shop but found out later that the adorable print had obscured from me a huge rip in the fabric -- so, she's mine!
remember how i called it a dress before? i think on normal people it would be a really cute little mini, but i'm a giant, so it's a really cute little tunic i can wear over my cutoff shorty shorts.
i'm hoping i'll also get to wear it by the pool over my chocolate brown boyshort bikini bottoms. then it will be my 90s/40s pinup swim suit!
glasses: 70s christian dior on etsy
top: thrifted
shorts: f21
belt and shoes: urban outfitters