after spending many days sick indoors, i finally get to go outside, and summer has disappeared! this is
california
. it is
june
. and today it is gloomy, threatening rain, and barely 70 degrees. it's too hard to get dressed when the weather is like this. colors seem too bright. sandals leave my tootsies cold. i reach for my winter staples, but they look funny this time of year - even if they are functional.
you're probably all out prancing around in sundresses and sandals right now, but i've done a little shopping for those of us still in transition.
lightweight layering dresses
these dresses are perfect because they're not too bright, and not too obviously summery, but if the sun does peek out, you can strip down to a sleeveless dress and pretend it's been warm all day.
neutral cardigan
it feels so silly to be wearing a sweater in the summertime, but i've been relying on my lightweight tan cashmere sweater all week. maybe since it's neutral, it looks more like summer tanned arms than a sweater?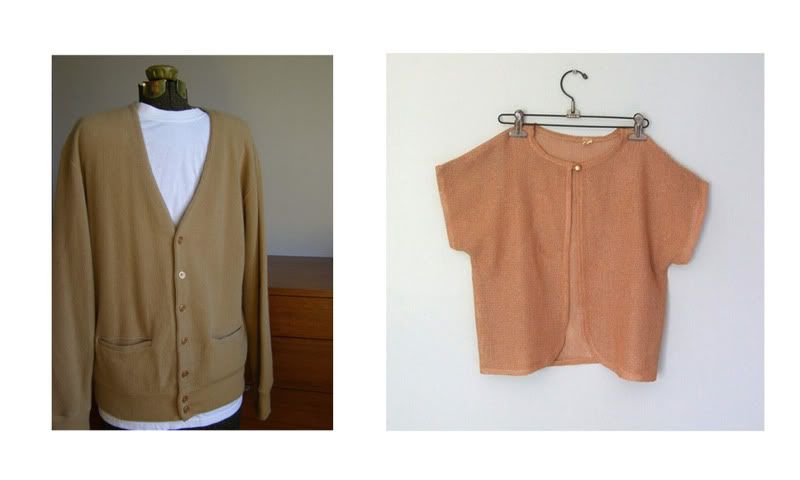 start with the basics
since i don't have any of those pretty little dresses above, i started with the three pieces i do have that i knew would work for the day.
my new favorite item to stockpile (i bought four last week and will be getting lots for the shop as soon as i can) is a simple silk tank top. it helps you stay cool when it's warm and warm when it's cool. i bought them to wear tucked into high-waisted skirts, but ended up wearing mine like in this photo, loose over skinny black jeans.
i tucked those jeans into my trusty campus boots - the perfect fallback when no shoes seem to go, and the main component in my plan to keep myself warm this morning.
a brown leather belt works its way into my outfits most days, so i whipped that out too for a good jumping off point.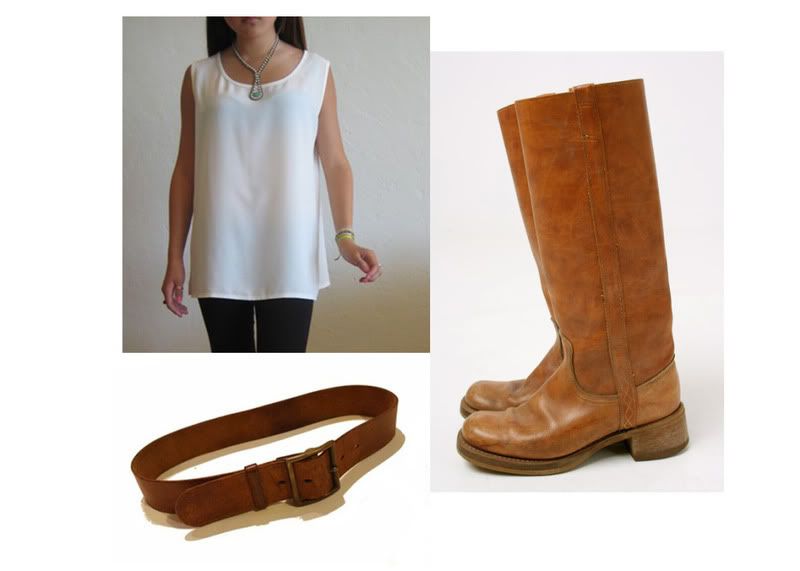 a full, short skirt
with those three starter pieces, the final bit of the what-to-wear-today puzzle would be a full short skirt. i like it with the long, silk tank top loose over the skirt and belted at the waist, forming a little peplum over the fullness of the skirt. way cute, no?