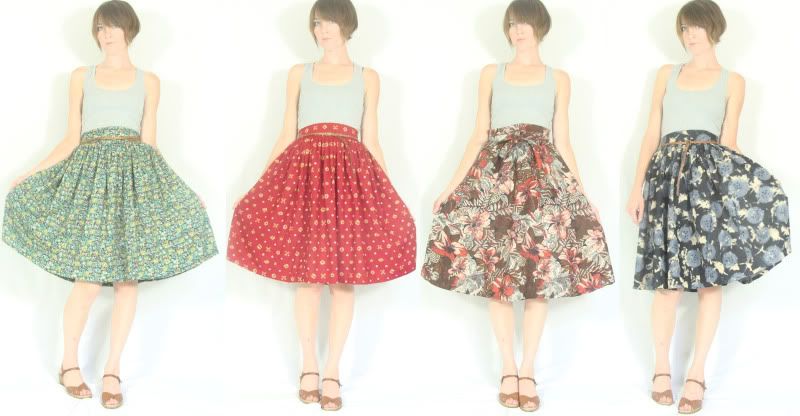 yikes! it's crazy how amazing these skirts are! that is why they deserve a whole post all to themselves!
not only are they all four in mint condition, impeccably well made (
handmade
, mind you!), and made of the finest, softest cotton in the most perfectly wonderful prints and colors, they are all size large! a rare find indeed.
i am wearing them folded in the back and belted to show how they are supposed to fit. i seriously contemplated keeping them all and taking them in, but it's hard to bring myself to alter perfection.
the green, the red, and the black/blue one were handmade by a very talented seamstress. they are practically couture! the waistbands can adjust from 31"-34." and they have pockets!
the brown jungle print one is store-bought and labeled size medium, but the elastic waistband stretches the same 31"-34."
i will list these all at the same time in case you want to collect all four! you can also request to reserve them in advance.
more of next week's goodies coming soon!