i just caught a glimpse of one of my long lost loves.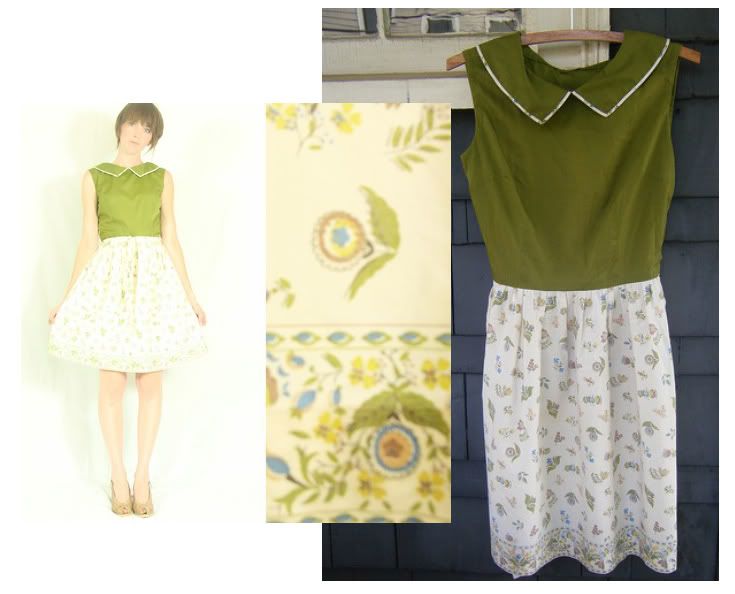 the amazing, peter pan collared, earthy green, wildflower printed, perfect-in-every-way, 50s cotton daydress that i bought for myself but sold in the shop, is available again.
i was super excited to sell it to the lovely ms. emma, author of one of my very first favorite blogs, closet shots. you know you're doing okay when one of your style heroes is shopping from you!
well, emma found the dress a tad too long, and is selling it in her brand new etsy shop! the shop announcement claims this is just a practice round, so make sure to bookmark
the shop
- when she gets going, i know it is going to be awesome.
and for now, if you missed out on this dress the first time around, or are only now meeting and falling in love with her, snap her up now by clicking
right here.