i should be fast asleep right now, but i got trapped looking through the etsy vintage pages. these beauties are the first look at what i'd like to be wearing in the fall - and, yes, i do find it absolutely ridiculous that i am thinking about fall outfits when i can barely stand to wear any clothes at all in the miserable heat wave that struck here this week.
i love the little details on the dresses and the blouse, and all three shoes just made me swoon -- those first ones especially. the vest is
faux-fur,
so don't hate me for including it, and it came from a shop that just opened on etsy this week which i think will definitely be one to watch out for.
now i am sleepytime. g'night!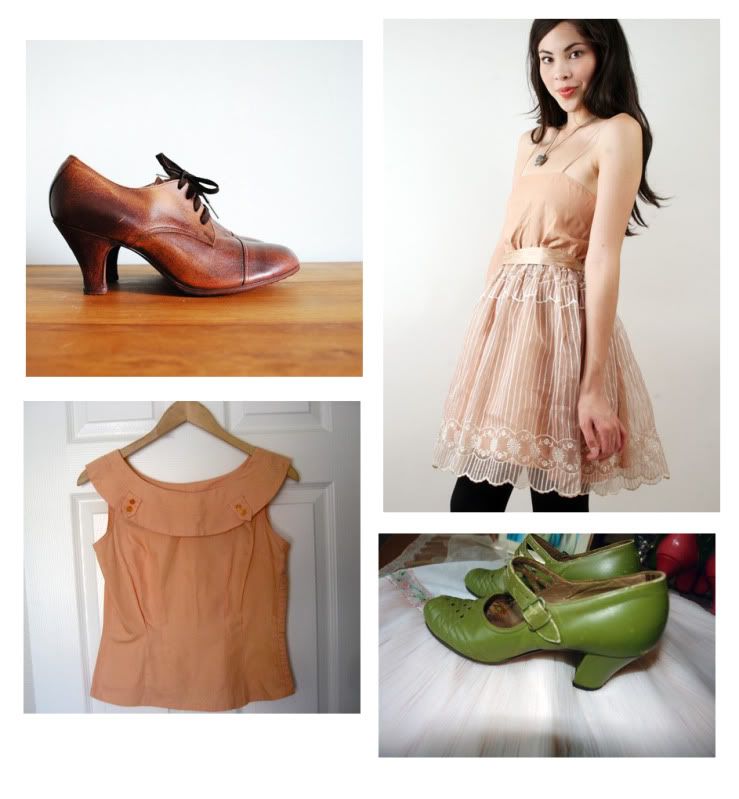 oxfords from the greedy seagull, dress from santoki vintage, green 30s heels from easy street vintage, 50s peach blouse from siouxsiette



faux-fur vest from she loves vintage, plaid sailor dress from lethilogica, two-tone oxfords from rarae aves